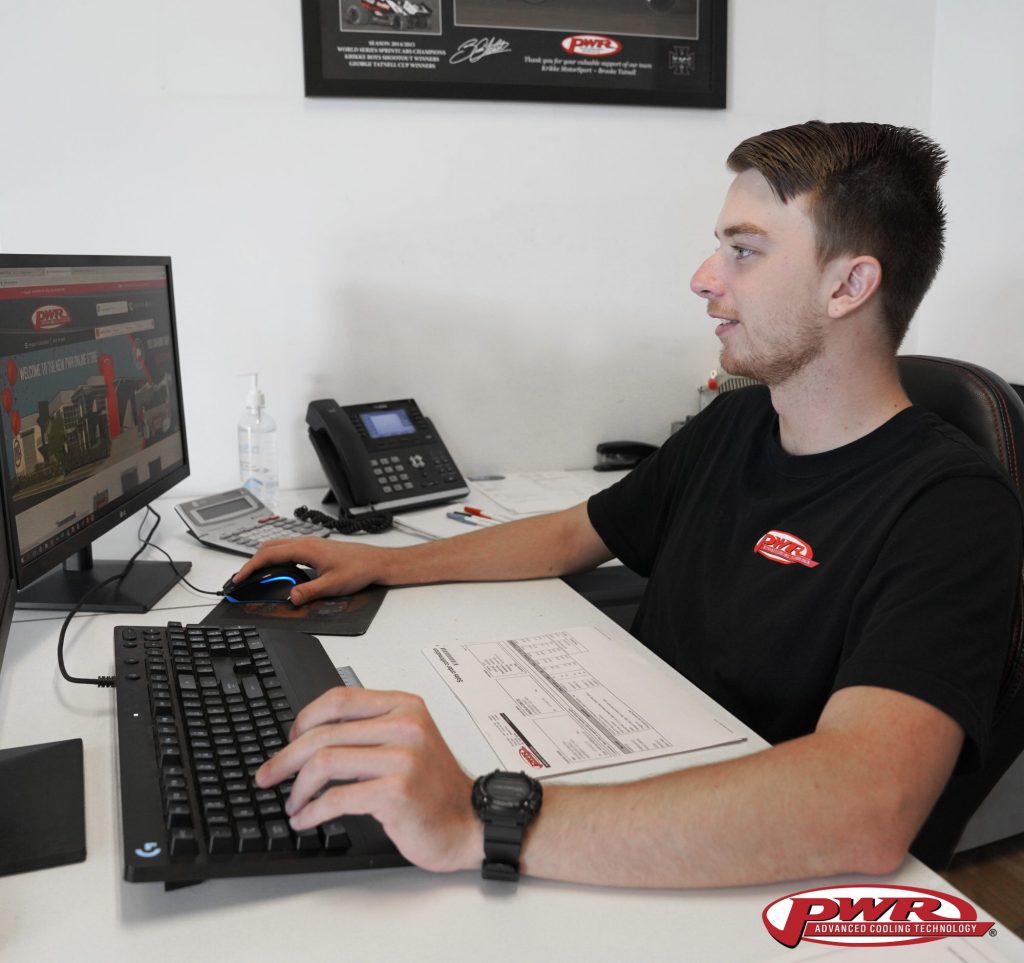 Hayden Kelly, Social Media, Online Store and New Product Development Coordinator at PWR has been with us for 4 and a half years. Four years ago, Hayden came to PWR after hearing about our work experience program through school. He worked here for 3 weeks before being offered a production hand position in the Fabrication department. Two years into working in the Fabrication department Hayden noticed that a technical sales position became available in the aftermarket sales office, he knew that with his passion for cars and the experience he had already gained at PWR, this was the ideal next step in his career.
"PWR's advancements in technology has really surprised me, we truly are leading the world in advanced heat exchange technology, and I continue to be amazed by the products we are able to create in-house. Seeing the technology and growth within the company would have to be the biggest thing that inspires me. We are constantly displaying exponential growth in so many areas with no sign of slowing down and this is something that makes me feel very proud to be working for the company".
As the Social Media, Online Store and New Product Development Coordinator, Hayden says his new role has allowed him to develop relationships with some of the top companies in the automotive industry, learn new skills in multiple areas and continue to learn and grow in the industry he is passionate about.
"The two biggest things that I enjoy while working at PWR is the people and the variety within my role. The great people definitely makes for the diverse culture, without them I am not sure I would be where I am today. Aside from the people I love the variety that I currently have in my work, in the morning I could be helping customers with their enquiries, mid-day I could be up in the shed developing a product and then finish the day uploading a post on social media about Formula 1 or another high-profile motorsport division".
"If I could give one piece of advice, it would be that if you see a position you want available, apply! even if you're nervous, it might just be the best thing you ever do for your career".
-Hayden Kelly 2022