PWR group, including our Australian, US and UK sites provide design, manufacture, full system integration and testing of cooling systems for the Aerospace sector. Our products include a wide variety of heat exchanger assemblies, thermal management solutions and additive manufactured components for propulsion systems, power electronics and energy storage. Our USA facility is ITAR registered and our Australian site exports product with several primes globally.
PWR manufacture many bespoke and build to print components for aerospace platforms, from single prototypes, through to full production volumes, with the capacity to undertake many of the rigorous validation tests in house. Our ability to partner at the conceptual phase of a project to aid our customers with design, simulation, prototyping and product validation is a key attribute.
PWR carries AS9100 Quality Management certification and NADCAP accreditation as evidence of its ability to build to the required level of quality.
Electronics and Embedded Systems Cooling
PWR manufacture a range of vacuum brazed and controlled atmosphere brazed cooling plates, chassis's and enclosures, suitable for Air, Land and Sea. These solutions provide ruggedised cooling of single board computers, inverters, DC/DC converters, switches, servers and avionics enclosures. The manufactured solutions can accommodate various form factors to suit common standards, such as VITA 48, and can be build to print or full support from concept design through development, manufacture, testing and production.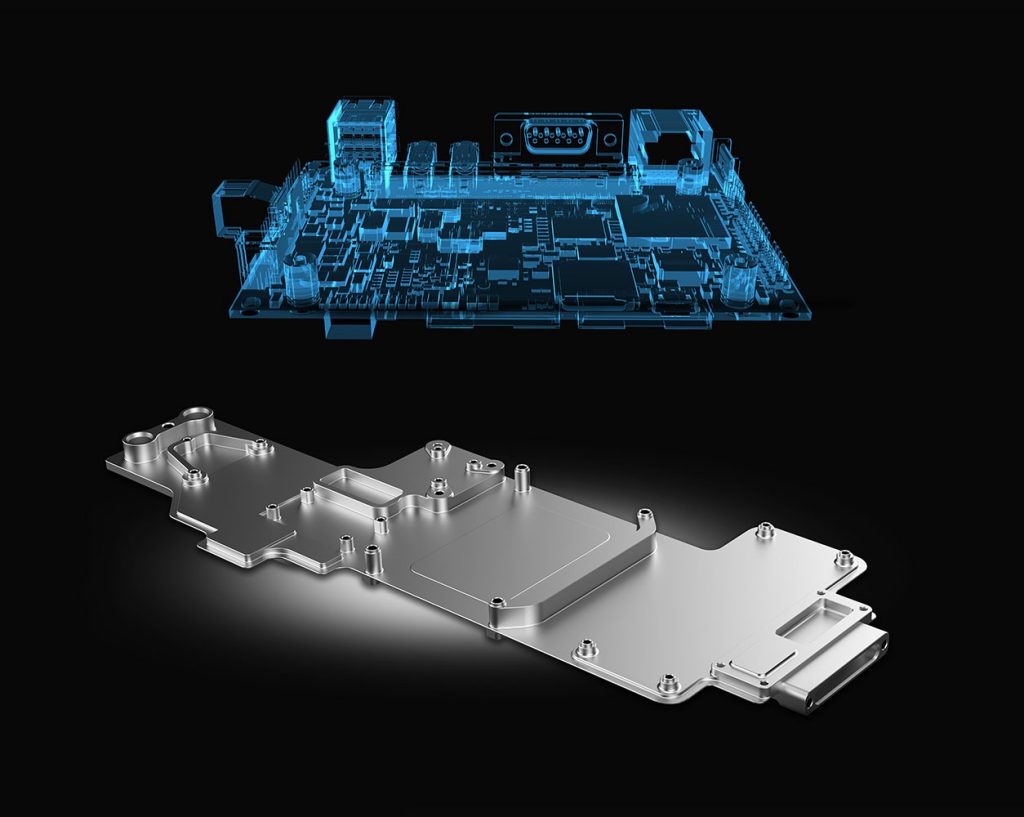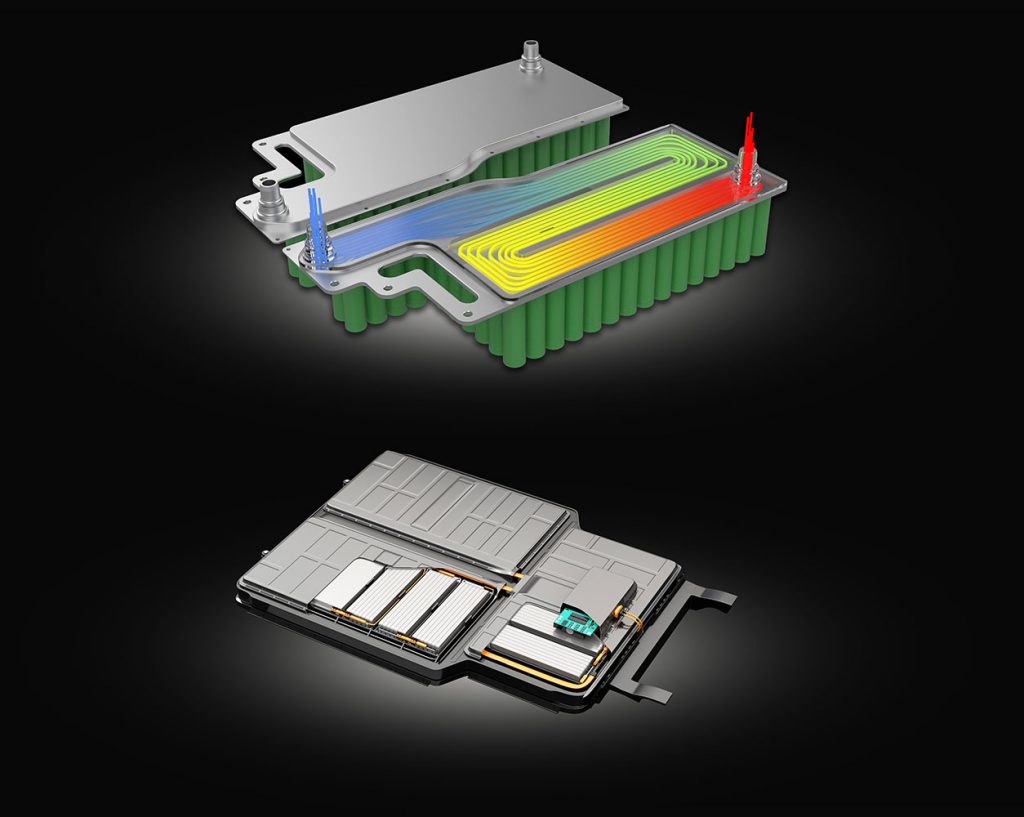 Battery Thermal Management
PWR have been developing and manufacturing battery cooling systems specific to Lithium ion battery cells since 2012, with several internally developed solutions for cylindrical, prismatic and pouch cell storage systems. Form factors for battery cooling systems encompass brazed, pressed plate, micro extrusion, additive manufactured and machined cavity variants.
PWR have cooling products which have successfully integrated into platforms and completed DO160G testing for various applications.
Freeform Heat Exchanger Geometries
Suitable for space constrained platforms where profiled, inclined or freeform Heat exchanger geometries offer a benefit in increased surface area, whilst conforming to platform beneficial aerodynamic duct shapes. With the ability to control the external profile, tube inclination, core curvature and individual core component specifications, PWR are able to offer a truly bespoke heat exchanger designed to maximise heat rejection performance, whilst offering reduced mass, aerodynamic drag and thermal signature, to benefit each specific platform.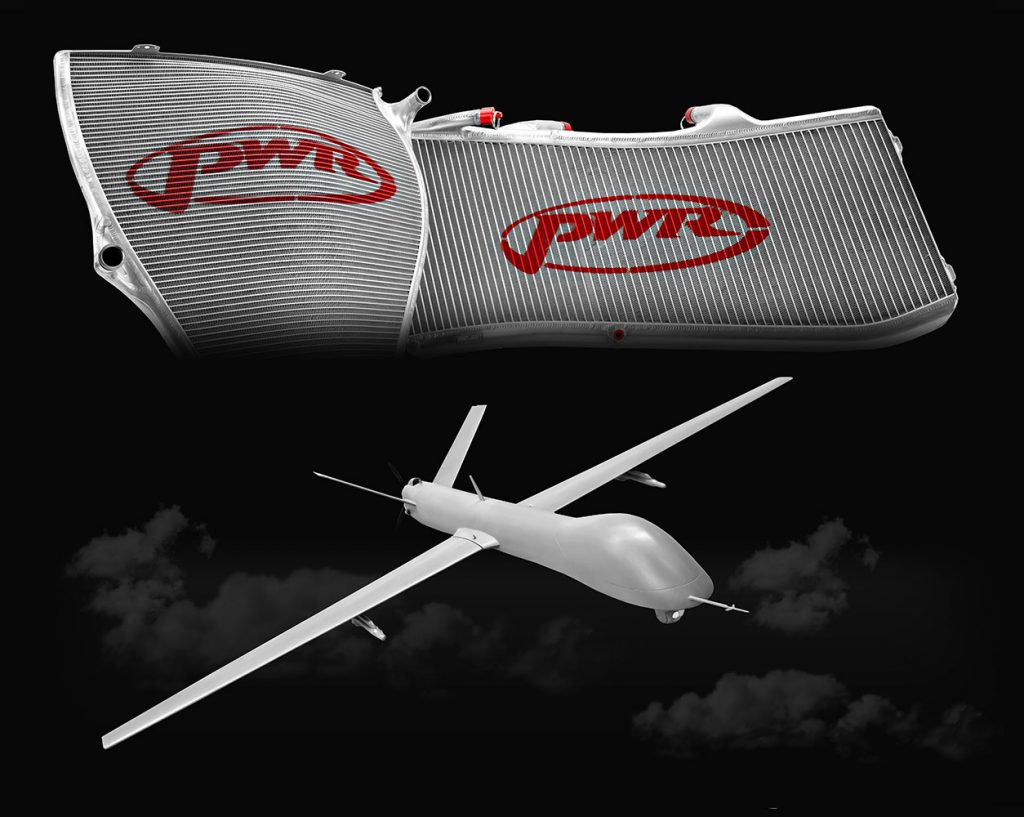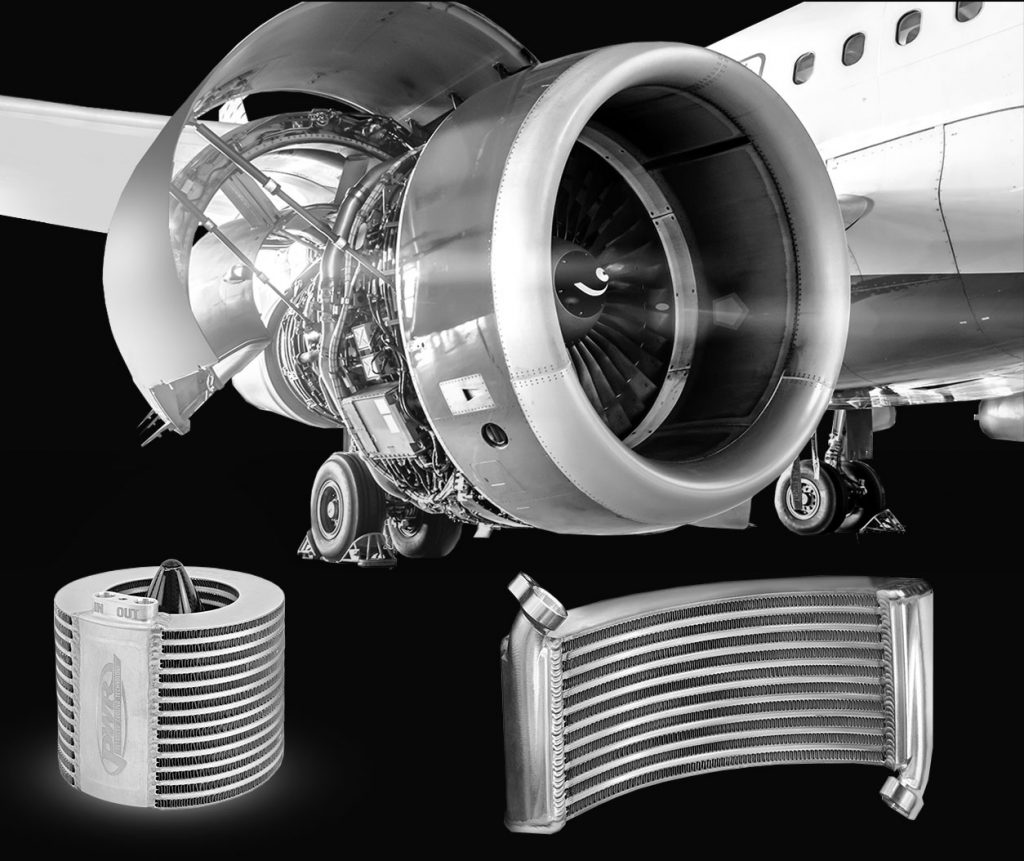 Ruggedised Cooling Systems
PWR offer complete ruggedised cooling systems utilising bar & plate (B&P) heat exchangers. B&P is the go to solution in many heavy land vehicle and aerospace platforms due to its durable nature. B&P packs can range in size from small motor cooling applications as low as 1-2kW, through to complete vehicle thermal management systems at the 800-900kW range. PWR have the ability to use customer boundary conditions to characterise system specification, sizing and mass calculations ahead of any prototyping and internal thermal calorimeter testing exercises.
Hydrogen Fuel Cell Cooling Systems
Due to our history with light weight materials and efficient heat exchange, PWR solutions can be found in various hydrogen fuel cell applications (HFC). This can range from the bipolar plates within the HFC itself, through to cooling of propulsion systems, energy storage systems, compressor systems and heat exchangers for cryogenics temperatures.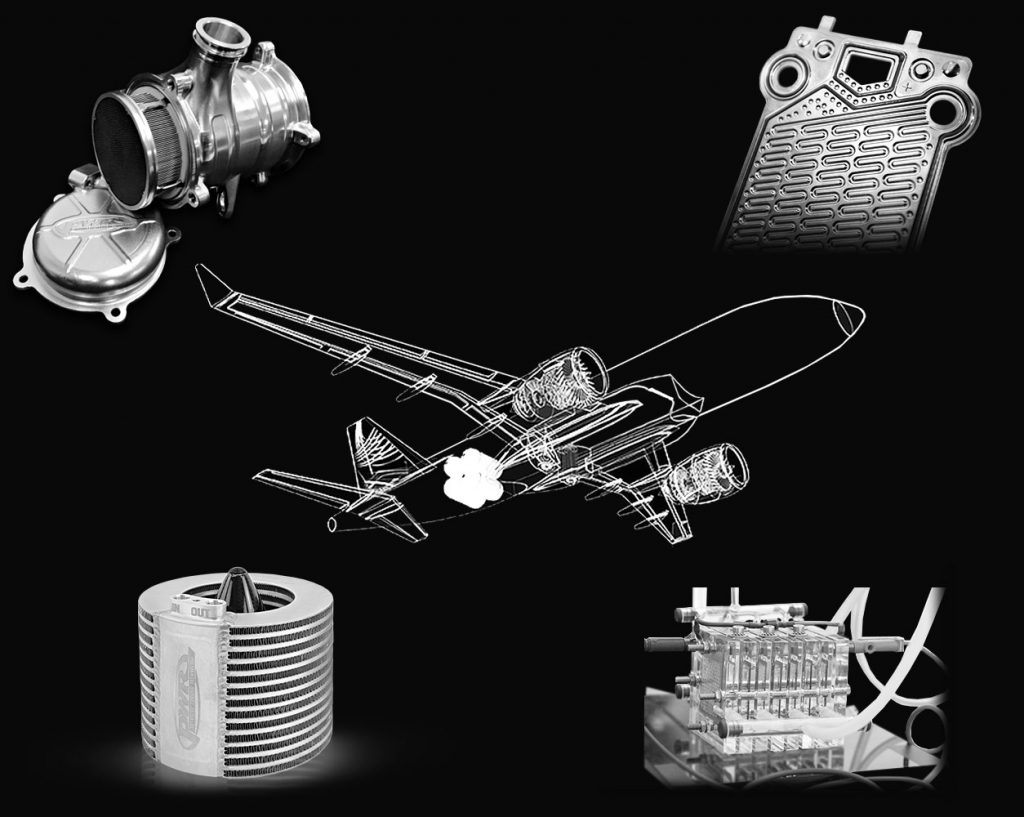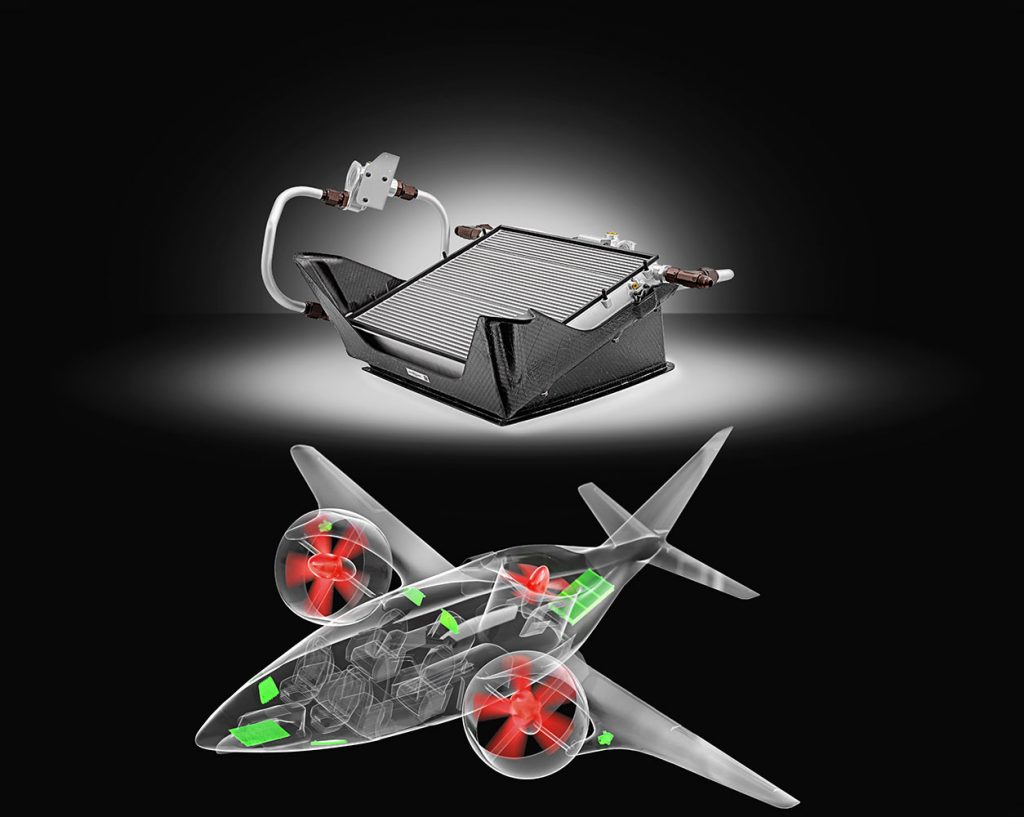 Sub Modules and Full Platform Integration
Using the wide range of design, engineering and manufacturing capabilities, PWR support our customers with partial or full platform integration. This can involve the complete cooling system and controls, or in many cases additional deliverables requiring full platform design, supporting power management and fabrication.
PWR has a reliable partner network for supporting services where composites, fluid transfer, battery systems and refrigeration systems are required.
Additive Manufacturing
PWR have high temperature polymer SLA and aluminium powder DMLS additive manufacturing machines in house. The equipment is used to produce a variety of heat exchanger assemblies, together with supporting housings, volutes, fluid transfer and structural components.
PWR have a technical partnership with US based machine manufacturer Velo 3D, a highly regarded brand within aerospace and space sectors due to its ability for low angle unsupported builds and non contact recoating system.