PWR Advanced Cooling Technology strives ourselves on customer service.
We operate in an industry built on trust. This can only be achieved through communication and experienced support.
Do you have questions about PWR Advanced Cooling Technology? Our entire team are specialised to ensure you're receiving the best information possible. From basic questions to complex inquiries, we are here to help!
Interested in learning more about our services? PWRs Technical sales representatives take the time to discuss your cooling requirements and help to find the best solution.
PWR Australia – Head Office
PWR Advanced Cooling Technology
103 Lahrs Road,
Ormeau QLD 4208
Australia
General Inquiries : info@pwr.com.au
Aerospace and Defence : cooling@pwr.com.au
Phone: +61 (0)7 5547 1600
Fax: 07 5547 1666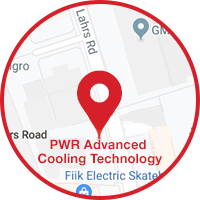 PWR Europe
Unit C, Valley Point, Valley Drive, Swift Valley Industrial Estate, Rugby, Warwickshire CV21 1TN
Email: sales@pwreurope.com
Phone: +44 (0) 1327 362940
Fax: +44 1327 362960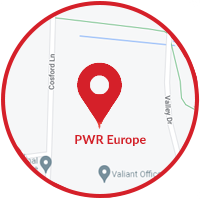 PWR North America
6950 Guion Road,
Indianapolis IN 46268
USA
Email: info@pwrna.com
Phone: +1 317 293 4100
Fax: +1 317 293 4110