The National 4×4 Outdoors Show, made a triumphant return to the Brisbane Showgrounds last weekend (18-20 March). With more than 200 exhibitors there was plenty to see and do at the show, with loads of aftermarket products on display, this year's show was bigger and better than ever.

One of the primary changes was the move to entirely online-ticketing, with patrons able to book in pre-defined entry time slots. Over 30'000 attended over the three days, making it one of the most significant events to happen over the weekend.

As always, the show featured the latest and greatest from PWRs 4×4 aftermarket cooling range, along with a special featured F1 cooler, new PWR merchandise and more.

PWR also took the opportunity showcase the launch of the new online store. While the Action Arena witnessed a non-stop program of thrills and spills, the pavilion remained packed full of interested parties and enquiries.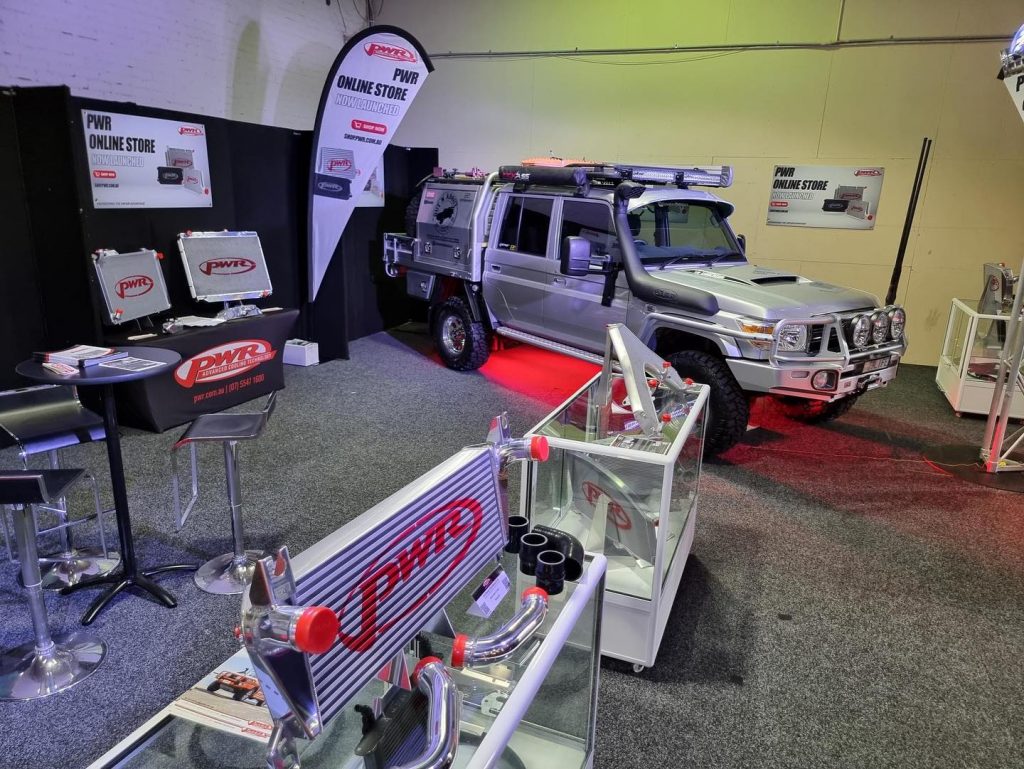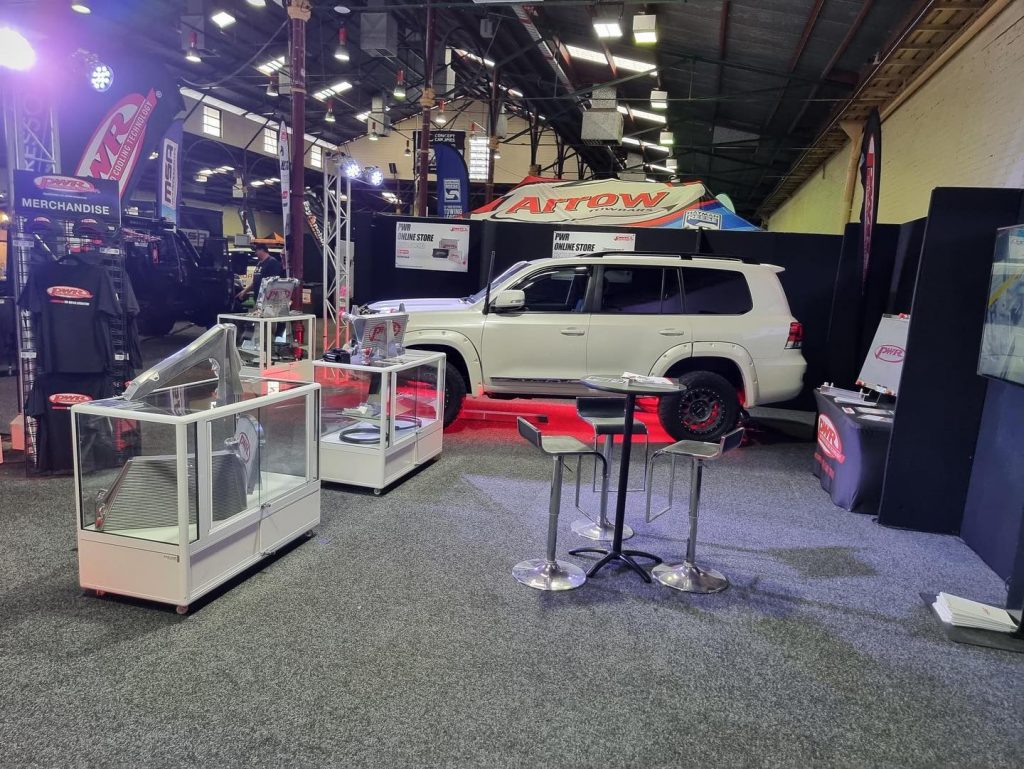 The 70 series and 200 series vehicle and Intercoolers on display were a true stand-out feature.

A special thank you to the PWR Aftermarket Team and the Vehicle owners who went above and beyond to make the stand such a success.
Anyone who attended the event and would like more information about any of the products on display, please contact the team on info@pwr.com.au or visit the onlinestore.