The next big release for the Next-Gen Ford Ranger Raptor is here.
The Next-Gen Ford Ranger Raptor has arrived, dominating this year's Baja 1000 and the Finke Desert Race. It has quickly captured the hearts of men and women nationwide, offering unparalleled power, performance, and reliability. Honoured with the titles of 2023's Best Off-road Ute and Best Value Off-road Ute, it's no surprise why. But now, after extensive engineering, the next big release for the Next-Gen Ford Ranger Raptor is here.
PWR Advanced Cooling Technology, a global leader in high-performance motorsport cooling, are introducing three cutting-edge cooling products designed exclusively for the Next – Gen Ranger Raptor. These elite cooling products are engineered to redefine the off-road or touring experience and take the Raptor's performance to new heights once again.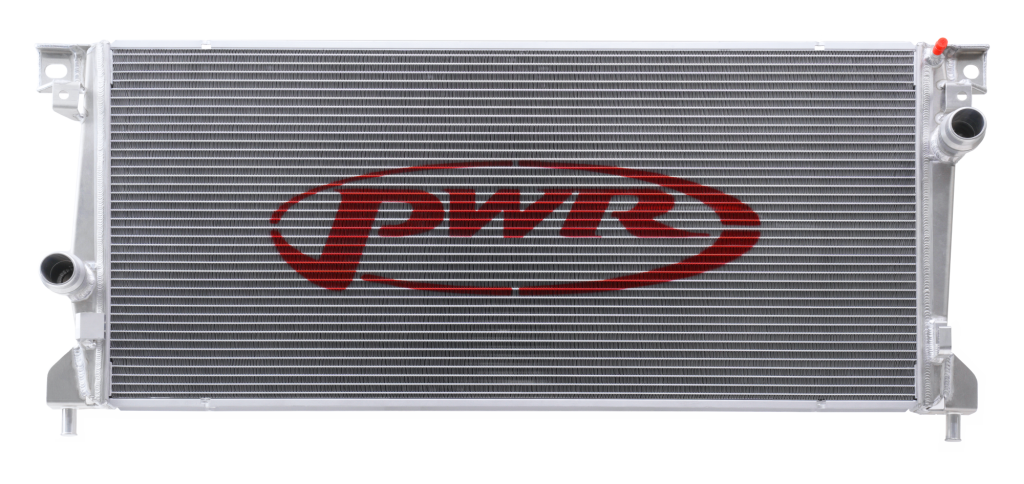 PWR Upgraded Radiator: PWR has engineered the upgraded radiator to offer increased capacity which will reduce the vehicles potential to de-rate under extreme conditions. Constructed entirely of aluminium, the radiator offers an extended service life and increased reliability. The core is manufactured to match the OEM air side pressure drop performance while having a higher level of heat rejection. This was achieved through the use of specially profiled fin with a custom louvre angle and high strength extruded tube core matches OEM air side pressure drop performance while delivering a higher level of heat rejection, ensuring that the Raptor remains cool under pressure.

High Performance PWR Intercooler Upgrade: PWR's high-performance intercooler offers a remarkable 25% increase in heat rejection, minimizing the potential for vehicle de-rating under extreme conditions. Constructed with high-efficiency tube and fin technology from elite motorsports, the intercooler delivers unmatched cooling performance. The substantially increased core face area maintains similar charge air pressure drop characteristics to the OEM intercooler, ensuring seamless integration and enhanced performance.

EXTREME Transmission Oil Cooler Kit: The third addition to PWR's elite cooling products line-up is the EXTREME transmission oil cooler kit. This kit is designed to tackle heavy towing and load-carrying adventures with ease. By bypassing the OEM water-to-oil transmission cooler, the kit redirects the fluid to an air-to-oil plate and fin cooler mounted at the front of the vehicle. The substantial increase in heat rejection ensures that the Ranger Raptor remains reliable even under extreme loads. Furthermore, the move to an air-to-oil cooler generally offers greater reliability and is preferred by the off-road enthusiasts. The kit comes complete with all the necessary parts, requiring no permanent modifications to the vehicle, ensuring that adventurers can focus on exploring new terrains without any worries.
---
PWR Advanced Cooling Technology's elite cooling products for the Next-Gen Ford Ranger Raptor are to be released August 9th 2023. Visit shop.pwr.com.au to experience the future of off-road performance today.

---
Performance Enthusiasts: For performance enthusiasts who crave more power and capabilities from their vehicles, PWR Advanced Cooling Technology has always been a go-to choice. As a leader in high-performance cooling solutions, PWR caters to this market and is excited to bring this unique opportunity to those who seek to push their Next-Gen Ranger Raptor to its limits, both on and off the road. PWR's high-performance intercoolers are engineered to meet the demands of the rough Australian terrain and performance-focused enthusiasts, who often push their vehicles to the edge and may even opt for vehicle modifications to enhance their performance further.
In the world of off-road adventures and spirited driving, efficient cooling becomes paramount. PWR's intercoolers are designed to extract the maximum heat from the intake air, resulting in a cooler and denser air charge entering the engine. This cooler air charge leads to improved engine performance, power output, and overall efficiency.
Whether you're conquering rocky trails, taking on challenging off-road terrains, or unleashing the full potential of the Next-Gen Ford Ranger Raptor on the track, PWR's high-performance intercoolers deliver the confidence and reliability you need. As you put the Raptor to the test and push its limits, the advanced cooling technology ensures that your engine remains at the optimal temperature, even during intense driving sessions.
Enhancing Touring Capabilities: For adventurous people who love to hit the road and embark on epic touring journeys, touring often entails carrying heavy loads in the tray or towing camper trailers and caravans, which can put added stress on the vehicle, especially when operating in challenging terrains like the Australian desert or sandy beaches.
Enter PWR Advanced Cooling Technology, the experts in high-performance cooling solutions. PWR's range of cooling products is tailor-made for touring enthusiasts, providing enhanced cooling efficiency and capacity to meet the demands of heavy-duty usage.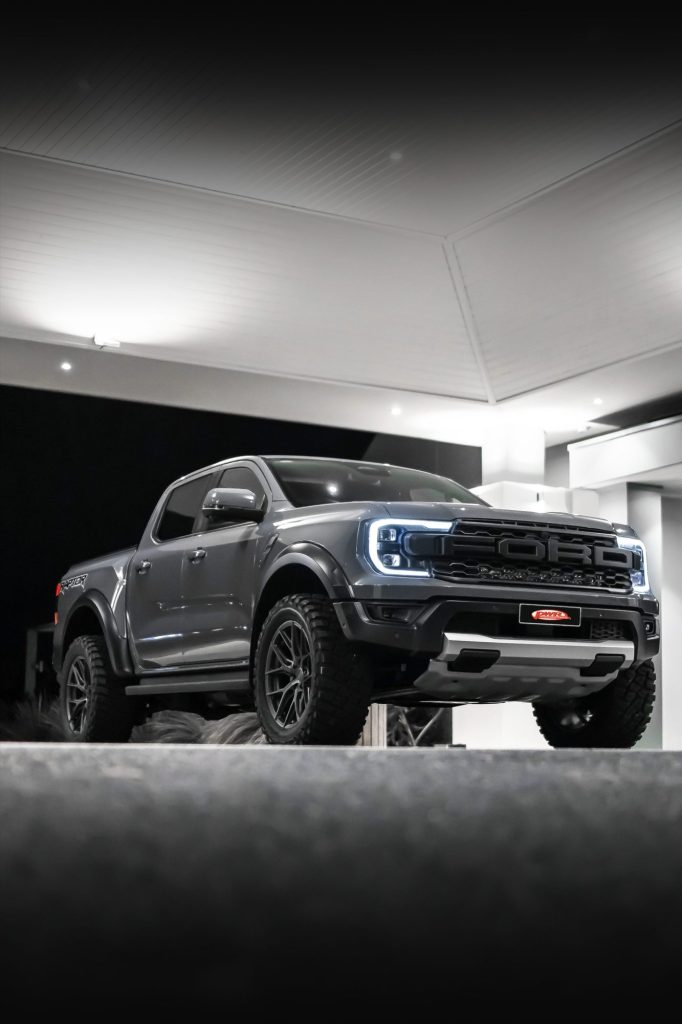 When touring, the load on the vehicle increases, and under extreme conditions, it can even result in vehicle de-rating, affecting overall performance. However, with PWR's advanced cooling solutions, this concern becomes a thing of the past. The cooling pack is designed to efficiently dissipate heat, preventing the engine and transmission from overheating and maintaining optimal performance even under heavy loads.
For those venturing into the unforgiving Australian desert or taking on sandy beaches, PWR's cooling products ensure that the Ranger Raptor and Everest can operate under load in extreme conditions for extended periods. The increased cooling efficiency translates to a more reliable and robust performance, allowing you to confidently explore off-the-beaten-path destinations without worrying about your vehicle's capabilities.
PWR's commitment to delivering top-of-the-line cooling solutions is evident, ensuring that the Next-Gen Ranger Raptor and Everest are equipped to handle the demands of touring and off-road enthusiasts unlocking the full potential of your adventure-ready vehicle.
PWR Advanced Cooling Technology have been supplying bespoke cooling solutions to the motorsport world for over 20 years. PWR is now known worldwide as the natural go to for high-performance radiators, oil coolers, intercoolers for Aftermarket, OEM, Aerospace and Motorsport markets. PWR have a strong presence in Formula 1, Supercars, Finke, Dakar, NASCAR, Supercars and more.
For more information or media inquiries, please contact the PWR Technical Sales Team;
Phone: +61 (0)7 5547 1600
Email: info@pwr.com.au
Pre Order today: shop.pwr.com.au/new-products/