At PWR we believe in looking after the health and well-being of our people and one way we can do that is through Weely's Diner at PWR's Ormeau manufacturing facility. Weely's Diner is a state-of-the-art purpose-built canteen that offers free, "home" cooked meals to our staff at Ormeau in Brisbane.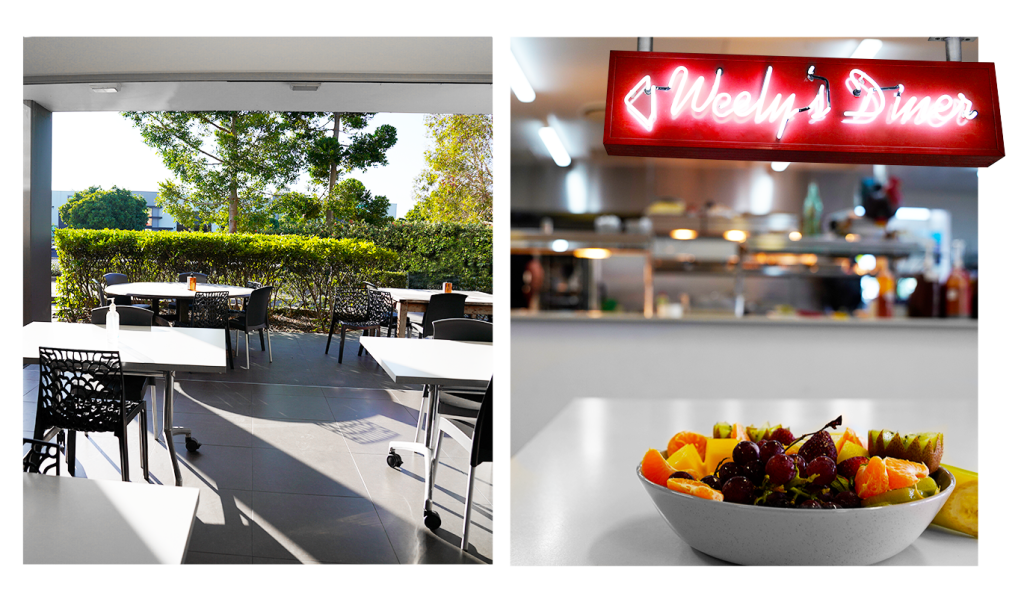 Weelys Diner was established in 2008 by Kees Weel. He holds a strong belief that a Team that is well fed and hydrated is happier and productive. Additionally, the diner's presence encourages employees to take breaks from their workstations, rise from their chairs, and rejuvenate themselves by stretching and refreshing.
This interaction also provides an opportunity for team members to connect with others, particularly those from different teams or departments, share ideas, and return to work revitalised.